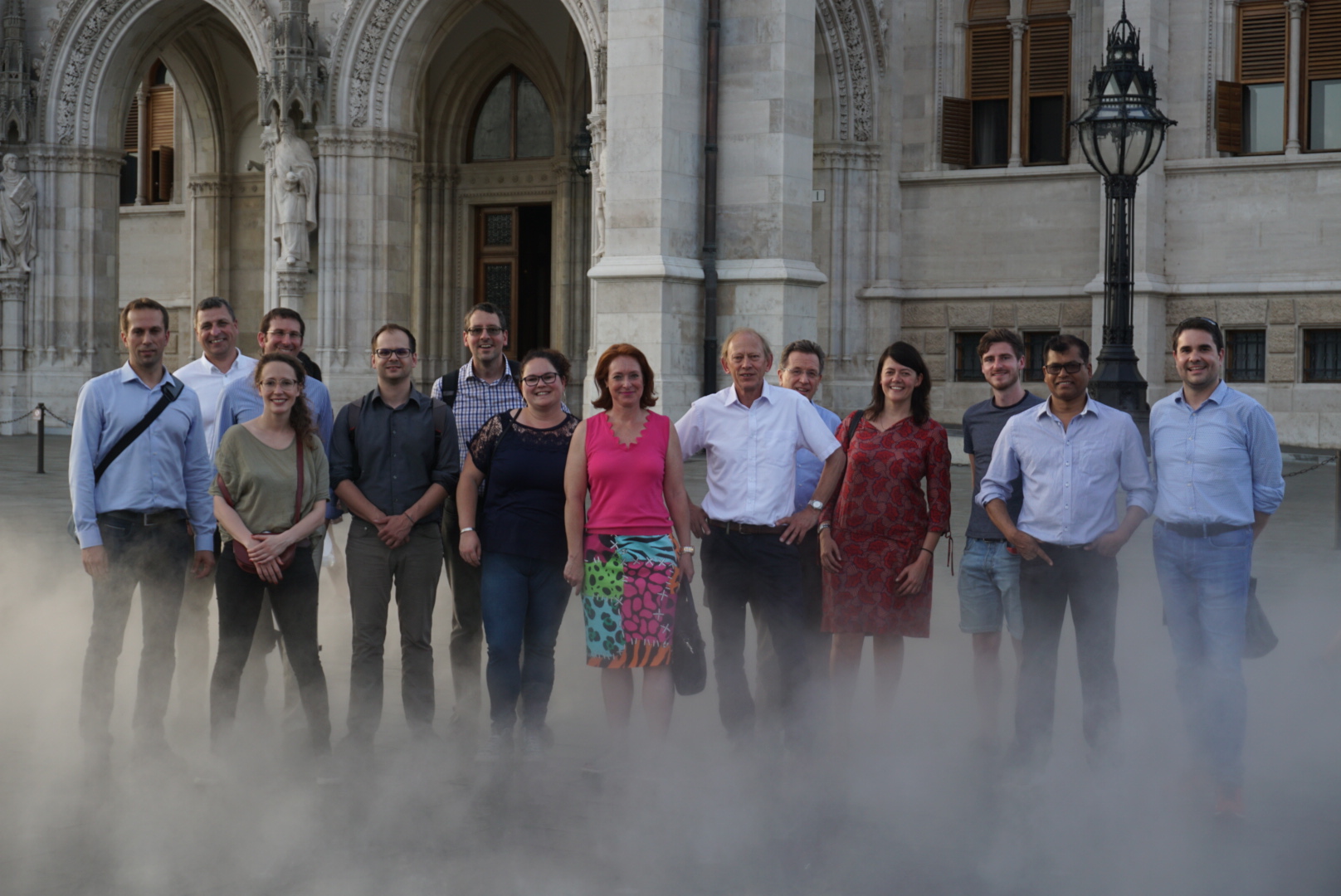 01 Oct

Blog: Budapest Meeting

The SELFIE-team met on May 31st and June 1st in Budapest for the 6th SELFIE Steering Committee meeting. The main topic on the agenda was the progress and results of the comprehensive evaluations of the Work Package 5. In SELFIE, we apply a broad and innovative evaluation framework, Multi-Criteria Decision Analyses (MCDA), in which not only the outcomes of the 17 integrated care programmes for people with multi-morbidity are measured but also the relative importance of these outcomes. We discussed the challenges of the wide range of study designs to assess the performance of the 17 integrated care programmes. For instance, various methods of propensity score matching to correct for observed confounding in our quasi-experimental study designs were presented. We also discussed different methods to combine the performance with the importance weights and their impact on the MCDA results. For more detailed information on the MCDA, see also the scientific publication in BMC Health Services Research.

Moreover, the Hungarian team presented the kick-off of Work Package 7 on Transferability. In their National Stakeholder Workshop, they extensively discussed programme transferability in Hungary with representatives of the five stakeholder groups: patients, partners, professionals, payers and policy makers. The stakeholders came up with features that are typical for Hungary such as doctors leaving Hungary to work abroad. Other aspects influencing transferability were comparable to other (SELFIE) countries such as the separate budgets for health and social care.

By the way, there were lots of official SELFIE spots in Budapest!